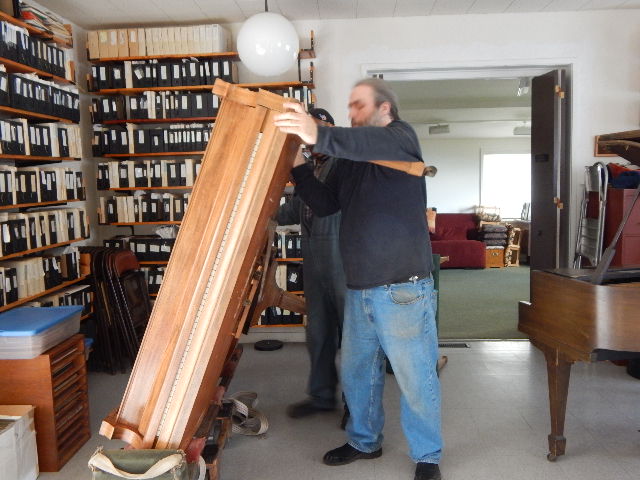 About Piano Moving
After moving thousands of pianos we have come to the conclusion that is is usually better to hire professional piano movers, that is to say that hiring regular household movers to move a piano often results in an unnecessary repair job for us.
Piano moving is a specialized skill that requires specific equipment and knowledge, it is not a job for just any mover. The best piano movers, move pianos exclusively, some also make their own equipment.
Sometimes paying a little extra money to hire professionals, can save you time, money and a lot of stress.
McCreas (formerly AA) piano movers in Oakland have worked with us for many years, we have never had a problem or heard of any unsatisfied customers. They are bonded and well insured, have very good reviews, and have stood the test of time.
We also recommend Quality Piano Movers (formerly A-1) Piano Movers. They have reasonable rates, are well insured, and a wide service area. They beautifully hand make their own moving equipment. (510)783-8731
http://qualitypianomovers.com/
Another recommendation is Tom's Movers in Concord, we have heard many good things about them and their prices from our customers. (925)687-5890