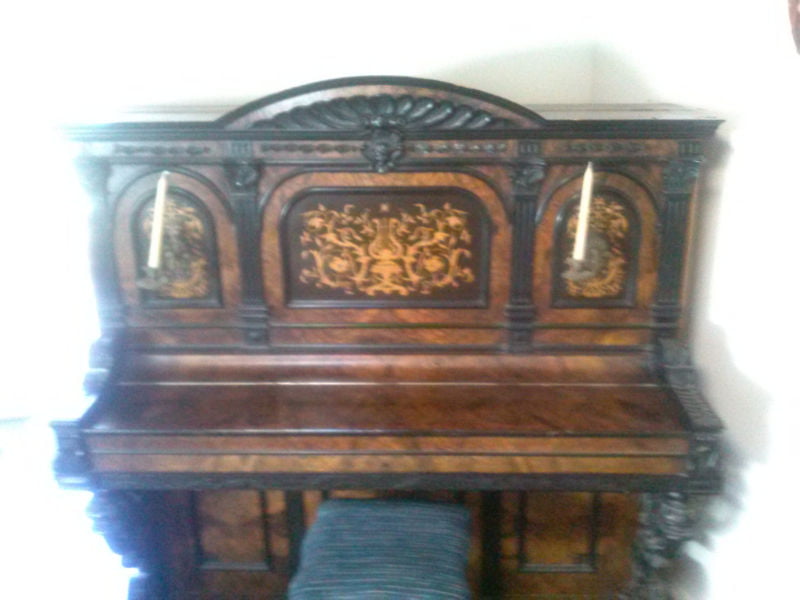 Gordon's Piano Shop Tuning Repairs & Restoration was founded by, Bob Gordon Sr., who completed his Masters Degree in music at The College of Pacific in Stockton. He remained a member of a string quartet that practiced every Wednesday night throughout most of his life. Bob Sr. played viola with Oakland and San Francisco Symphonies in the 1950's and 1960's.
After fulfilling his part in the war effort of the 1940's. at Kaiser Steel, Bob landed a job in San Francisco working for Sherman and Clay Music Company. He impressed his new employer with a violin that he built at 17 yrs of age in 1936 from a mail order pattern and a shipping crate that was discarded at the train station in Truckee. He was welcomed to begin building and repairing violins on the 5th floor with R.M. Sheffield.
After regular working hours, Bob was asked to help tune pianos on the 1st floor. He found that tuning pianos in private homes on his day off, netted more than he made during the week at Sherman Clay Music Company. Working out of his home on Manila Ave. in Piedmont, CA. Bob began buying used pianos, refurbishing them, and rented or sold them to families in the neighborhood.
Bob Gordon Sr. officially opened his first store at 1776 Shattuck Ave. in Berkeley, Ca. September of 1947. In the 1970's Gordon's Piano Shop moved to El Dorado Street next to the Berkeley Tunnel, early 1980's we moved to 1124 Solano in Albany, CA, then 924 San Pablo Ave. Our last retail store was located near the El Cerrito Plaza on San Pablo Ave, in 2004 everyone took a trip to Hawaii and lived happily ever after.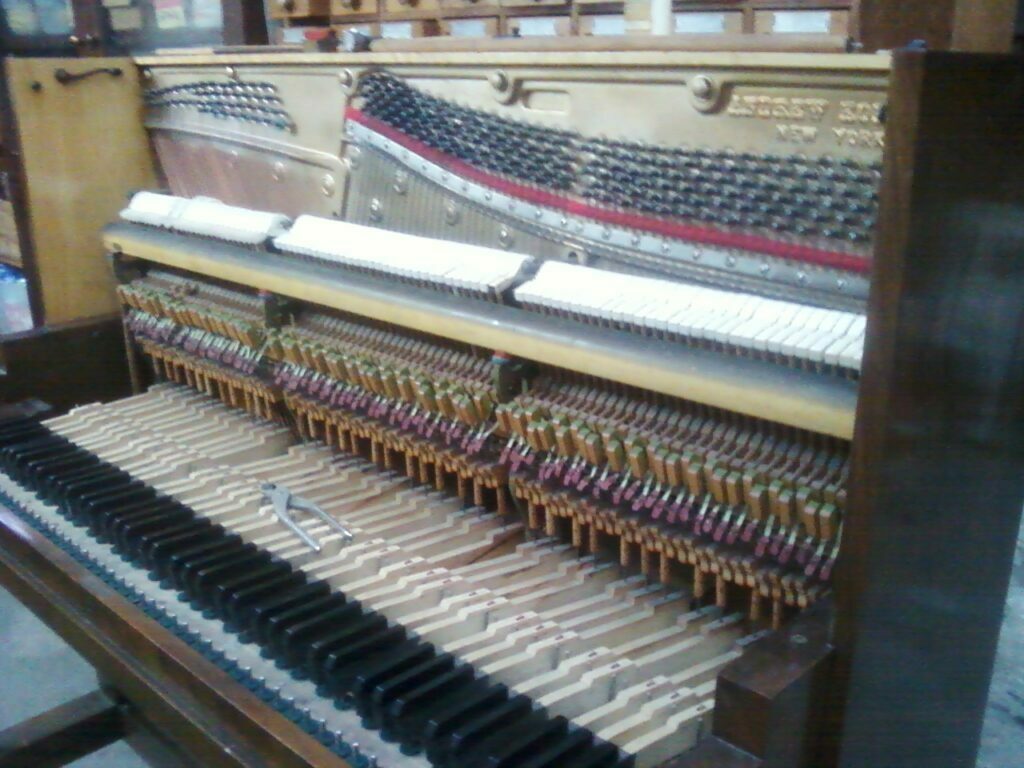 Working side by side with my father from childhood through college was challenging for both of us. If asked what to do for a piano? He would suggest that if I didn't know, that I shouldn't do anything at all. Later, I replaced a set of strings on a piano that was here for temporary storage & simple repairs, I proceeded to order the wire, custom bass strings and tuning pins etc. The parts cost us more than our quote for the minor repairs and storage. Needless to say, we had a very happy customer in the end.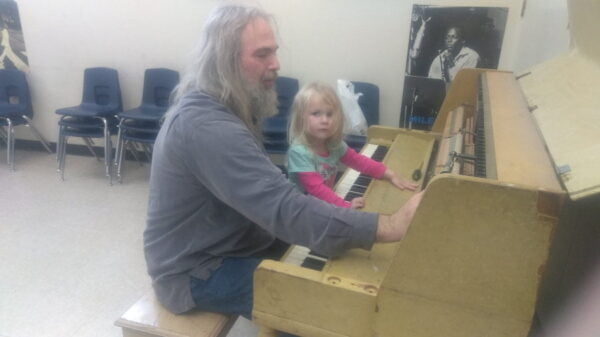 We are continuing the family tradition of exceptional quality and service today. The newest member of the team is Teresa Gordon. Before attending kindergarten, Teresa was involved in piano adjustments and repairs, she often comes with me on service calls. Teresa has a knack for finding the inconsistencies in worn pianos and is keen to find the few notes that are only nominally out of tune after I have finished a common tuning. QC at its best.
We have a much larger and less expensive (use to be) work space in the Benicia arsenal where we offer piano storage and repairs. You will find our pianos around town, near the park, in restaurants and a few fine art galleries.
We guarantee that a piano sold by Gordon's Piano Shop will stay in good working order.
A piano with a Gordon's Piano Shop sticker on it, a bill of sale from us, or a confirmation of purchase grants you some free repairs. This doesn't usually include tuning, normal wear and tear i.e. worn hammers and flanges etc. – but we have been known to make some exceptions.
If you have a piano that you would like restored or shopping for one that will improve your quality of life, please contact us. We love to match pianos with pianists.
We may be interested in your old piano, sometimes we find a home for orphaned pianos. We believe that everyone deserves quality of craftsmanship and the ability to be inspired while playing the piano.
Piano building is an old world craft that we take very seriously.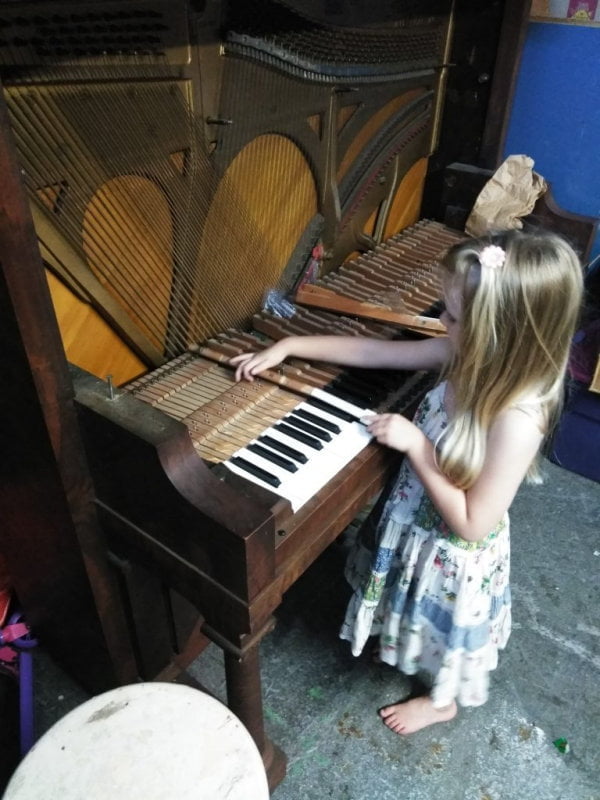 If you would like to discuss our services, you might e-mail us at gordonspianoshop@hotmail.com or call/text us at (510)525-3614.